VIERZON boot (M) Le Chameau
Men
Adjusted and adjustable boot with waterproof gusset and tightening strap for all nature lovers . Model man.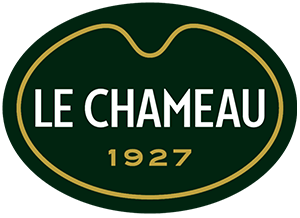 Upper: natural rubber.
Lining: resistant and comfortable jersey.
Shank reinforcement for better arch support.
Sole: bi-density abrasion resistant, all-terrain traction. Grip sole.
Botte ajustable avec soufflet étanche et bride de serrage textile (exclusivité LE CHAMEAU) - Cette botte s'adapte à toutes les morphologies et apporte un confort incomparable. Doublure jersey écossais, maille interlock 50% acrylique (robustesse et séchage) et 50% coton (confort). Extensible, permet de mouler la botte au pied et de suivre parfaitement tous les mouvements de la jambe. Température de confort : jusqu'à 0°C.
Available from size 39 to 51, color green.