VIERZONORD more boot (M) Le Chameau
Men
An adjustable and insulated boot for extremely cold weather with a waterproof gusset and tightening strap.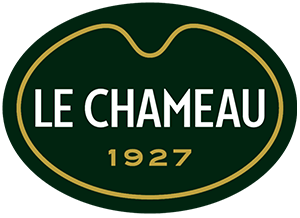 Upper: natural rubber
Lining: 5mm neoprene for extremely cold weather
Double neoprene layer under the foot, shank reinforcement for better arch support
Sole: bi-density and resistant to abrasion, all-terrain grip.
Bottes type Vierzon avec soufflet étanche et bride de serrage textile (exclusivité LE CHAMEAU) - Doublure néoprène de 5 mm pour une isolation thermique optimale - Première de confort amovible en feutre aluminisé et néoprène, double couche de néoprène sous la plante du pied. Cette botte est celle des grands froids (température de confort jusqu'à - 25°C).
Available from size 39 to 48, color green.