Pocket pHep4 Waterproof pH Tester with Replaceable Electrode 0,1 pH Hanna Instruments
HI98127
pH- /T°- pocket waterproof meter for the measure of pH wine and the musts. Resolution 0,1 pH. Model pHep 4.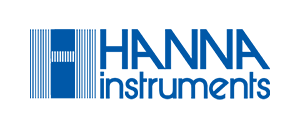 HI 98127 is supplied with HI 73127 electrode, replaceable electrode and 4 batteries 1.5V.
Fully waterproof and floating case.
Dual level LCD display.
Replaceable pH electrodes.
Indicator of stability for a safe reading: indicate to the user that the measure is enough stabilized to be read.
Fast and precise measures.
Simplified calibration.
Office HOLD, to congeal a value measured in the screen.
Automatic switch off after 10 minutes non use.
Report performance / exceptional price
We deeply recommend you to add following articles to your command (cf. links opposite):
HI 77400P : Calibration solutions pH 4.01 and pH 7.01 (5 + 5 packets of 20 ml).
HI 70300L : Preservation solution for electrodes, 500 ml.
Accessories:
HI 73127 : pH spare electrodes.