Jalon agricole Jalon'net® M75 E-viti
Lot de 10 - Blanc, jaune, orange, rouge, vert et bleu
Vendu par lot de 10
Hauteur totale: 75cm
Diamètre du disque: 15cm
Produit de haute qualité.
Le jalon est à la fois très solide et durable (plus de dix années en utilisation de printemps).
Made in France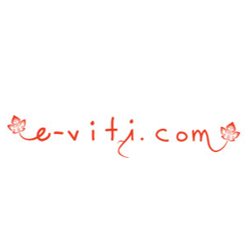 La souplesse progressive de la tige permet le passage des engings agricoles.
Jalon'net® reprend parfaitement sa forme initiale, même après de nombreux passages des machines.

View the trust certificate
For further information on the nature of the review controls, as well as the possibility of contacting the author of the review please consult our GCU.
No inducements have been provided for these reviews.
Reviews are published and kept for a period of five years .
Reviews can not be modified: If a customer wishes to modify their review then they can do so by contacting Verified Reviews directly to remove the existing review and publish an amended one .
The reasons for deletion of reviews are available here.
4 /5
Based on 8 customer(s) reviews
Related Products
Check items to add to the cart or