Hybrid meter Hanna Instruments
HI2003-02
HI 2003 is a hybrid meter that can be used in portable, wall-mount and bench-top configurations.
Edge EC simplifies measurement, configuration, calibration, diagnostics, logging and transferring data directly to a computer or USB drive.
Edge EC performs measurements through its unique digital electrodes. These digital electrodes are auto-recognized, providing sensor type, calibration data and a serial number when connected to edge ec by an easy to plug-in 3.5 mm connector.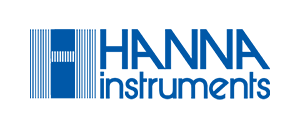 HI 2003 includes: HI 763100 Conductivity probe, 1413 uS/ cm conductivity standard sachets (4), 12880 uS/ cm conductivity standard sachets (2), 5000 uS/ cm conductivity standard sachets (2), electrode rinse solution sachets (2), benchtop docking station with electrode holder, wall-mount cradle, USB cable, 5 VDC power adapter, quality certificates and instruction manual.
Portable field unit: Edge EC is ideal for field use due to its light weight, large screen and thin design. It can be easily slipped into a backpack or messenger bag. Up to 8 hours of battery life when used as a portable device.
Electrode holder with built-in cradle: The included electrode holder features a swiwel, adjustable arm with a built-in cradle to hold edge EC securely in place at the optimum viewing angle.