Turbidity and Bentocheck meter Hanna Instruments
HI83749-02
Portable photometer for the determination of turbidity and protein stability in wine.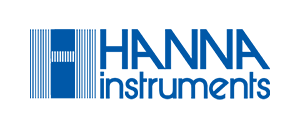 The meter is especially designed for wine analyses and, beside turbidity measurements, it allows to make tests to verify protein stability (e.g. Bentocheck).
The instrument compensates wine color to guarantee accurate readings during the vinification process; also for the darkest red wine samples.
The meter has all necessary GLP (Good Laboratory Practice) functions to allow maximum traceability of data like a real time clock, log-on-demand (up to 200 measurements), and T.I.S. -Tag Identification System to give all recorded data a location, time and date stamp.
The meter measures turbidity of samples from 0.00 to 1200 NTU (Nephelometric Turbidity Units).
The HI 83749 has a user-friendly interface, with a large backlit LCD (Liquid Crystal Display).
This valuable splash proof portable turbidity meter is supplied in a rigid carrying case (see picture below) that offers protection for harsh environments.