Formol Number mini titrator and pH meter Hanna Instruments
HI84533-02
The HI 84533 is an easy to use, fast and affordable mini automatic titrator designed for the rapid and accurate determination of formol number in wines or fruit juices. This new generation of mini automatic titrator improves upon the titrant delivery system and measuring ranges for increased accuracy compared to previous models.
The HI 84533 incorporates a precise piston dosing system which allows for a highly accurate determination of the amount of titrant used. It is also capable of dynamic dosing, making testing both faster and more accurate. A pump calibration performed with the supplied Hanna standard help assure the accuracy of the measurement.
This mini titrator includes a user adjustable programmed analysis. It employs a powerful and effective algorithm to analyze the pH response to determine the exact pH endpoint, then uses this algorithm to perform the necessary calculations.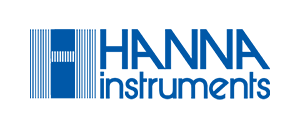 The HI 84533 has 2 operating options: pH measurement using the meter in pH mode and formol number determination by titration of wines and fruit juice samples with sodium hydroxide solution to an 8.2 pH endpoint
HI84533 is supplied with HI84533-70 reagent kit for formol number in wine and fruit juices, HI1131B pH electrode, HI7662-T temperature probe, HI7082 electrode fill solution (30ml), 100ml beakers (2), HI70500 tube set, dosing pump valv, HI740236 syringe (5ml), plastic pipette (1ml), HI731319 sti bar, cleaning solution sachets for wine deposits and wine stains (2), power adapter, instruction manual and quality certificate.
Piston driven pump with dynamic dosing
CAL Check
Log-on-demand
Graphic mode/ exportable data
Automatic stirrer speed control
GLP features
easy-to-use interface
Help features
pH/ mV meter