Digital thermometer Hanna Instruments
HI 98539
The checktemp Dip is a high-accuracy thermometer with a 3m (9.9') flexible, silicone cable connecting the meter and the AISI 316 stainless steel weighted probe. This probe is in compliance with food regulations, making it an ideal instrument for measuring temperature in food applications such as wine sacks and milk tanks. The probe incorporates an NTC thermistor sensor to me measure the temperature. Thermistors make it possible to obtain extremely high accuracy in a very short period of time.
Checktemp Dip can also be used for applications such as fish farms, water reservoirs and pools where the operator xan simply stand on the edge of the water and dip the probe in.
The Hanna CAL Check feature has been incorporated into the Checktemp Dip for reliable and accurate measurements. CAL Check automatically runs a self check diagnostic upon startup and reports status back to the user.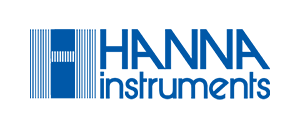 HI 98539 Checktemp Dip is a digital thermometer with weighter stainless steel probe attached to a 9.9' silicone cable.
HI98539 is supplied with stainless steel weighted probe, stand, batteries and instructions.
Battery life up to two years
HACCP
Large display
IP65 water resistant protection
Silicone probe cable
AISI 316 stainless steel weighted probe
CAL check