Super multi-purpose cleaner for agricultural equipment ACL
AGRIFLASH - from 34kg to 241kg
Phosphate-free - potash-free - acid-free - solvent-free
- AGRIFLASH is suitable for all cleaning methods: spraying, high-pressure machines (hot or cold), brushing, foam guns, etc.
- AGRIFLASH is particularly suitable for cleaning agricultural equipment: bodywork, engines, chassis, sprayers, etc.
- AGRIFLASH is also suitable for cleaning floors and walls, plastic surfaces, cladding, etc.
Characteristics :
- Cleaner
- Degreaser
- Multi-purpose
- Dye-free
- Fragrance-free
- Interior / Exterior
Fields of application :
- Agri / viticulture
- Landscaping
- Forestry
- Community
Benefits :
- Concentrated
- Versatile
- Easy to use
Advantages :
- Economical
- Over 90% biodegradable
- Cleans exterior and interior equipment
- Food quality
Note: for professional use only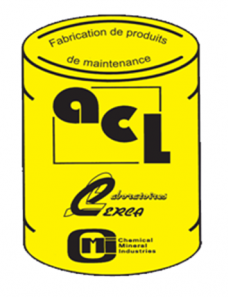 Technical data :
- ASPECT : Liquid
- DENSITY : > 1
- pH at 50%: approx 14
- COMPOSITION: Mixture of anionic and cationic surfactants - sequestering agent - alkaline agents.
- Over 90% BIODEGRADABLE, in compliance with current legislation.
- FOOD QUALITY in compliance with the Ministerial Order of 25/09/1985 on cleaning products for equipment that may come into contact with foodstuffs, amended by the Order of 19 December 2013.
Cleaning equipment :
- The most common use is by spraying with a manual sprayer followed by rinsing preferably at high pressure (hot or cold) or with a jet.
- As AGRIFLASH is highly concentrated, it should always be used diluted with water at a rate of 5% to 10%.
Inside the sprayer :
- Prepare 50 to 100 litres of water with 1% AGRIFLASH in the spray tank.
- Once all the jets are active, stop spraying for 5 minutes (action time), finish spraying and rinse with an equivalent volume of water.
Precautions for use :
- Wash away from direct sunlight, rinse before the product dries on the treated surface.
- Spray the solution from bottom to top.
- Rinse thoroughly from top to bottom.
- Do not apply to used or unvarnished paint or galvanised surfaces.
Recommendations :
- Use gloves, protective clothing and goggles.
- Keep out of reach of children.
- Do not use for any purpose other than that for which the product is intended.
Health and safety :
- H314: Causes skin burns and serious eye damage.
- P260 - P264 - P301+P330+P331 - P303+P361+P353 - P304+P340 - P305+P351+P338 - P363 - P501