Stainless steel descaler and brightener ACL
INOXNET Ph-S - From 30L to 225L
• INOXNET Ph-S removes scale and rust from the outside of stainless steel tanks.
• INOXNET Ph-S descales and cleans the outside of bottling lines and washing machines.
• INOXNET Ph-S can be used to remove scale from heavily soiled tiled floors.
• INOXNET Ph-S renovates and brightens stainless steel. It quickly restores stainless steel to like-new condition and reduces the adhesion of micro-organisms to these surfaces.
• INOXNET Ph-S removes rust pitting, blue streaks, limescale and marking marks from stainless steel. Multi-purpose.
• INOXNET Ph-S contains no chlorinated products and leaves no odour after rinsing. It has a controlled foam for easy rinsing.
Characteristics :
- Cleaner
- Descaler
- Descaler
- Food contact
Fields of application :
- Livestock
- Viticulture
- Transport
- Industry
- Local authorities
Benefits :
- No mechanical action
- Concentrated
- Easy to use
- Quickly dissolves traces of limescale
Advantages :
- Very economical
- Biodegradable
- Restores the original shine of stainless steel
Note: for professional use only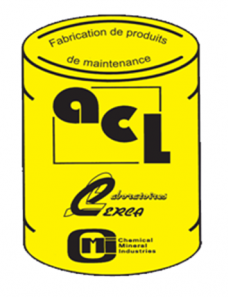 DIRECTIONS FOR USE :
- Use INOXNET Ph-S diluted 10 to 30% in cold water, depending on the condition of the surface to be treated.
- Spray onto the surfaces to be treated from bottom to top and allow to work in.
- Rinse thoroughly, starting at the top of the treated surface.
- The action of INOXNET Ph-S can be enhanced by a slight mechanical action.
- The action of INOXNET Ph-S can be improved by a light mechanical action.
- Rinse thoroughly.
RECOMMENDATIONS :
- Store in its original packaging and protect from frost.
- Keep out of reach of children.
- Do not use for purposes other than those for which the product is intended.
CHARACTERISTICS :
- APPEARANCE: liquid
- ODOUR: slight
- Density: approx. 1.09
- pH : 1 approx
- NON-FLUORINATED - CHLORINE-FREE
- BIODEGRADABILITY: complies with legislation.
- COMPLIES WITH THE MINISTERIAL DECREE of 25/09/1985 relating to cleaning products for containers that may come into contact with foodstuffs.
HYGIENE AND SAFETY :
- H319: Causes severe eye irritation.
- H315: Causes skin irritation.
- P280 - P302+P352 - P305+P351+P338 - P337+P313
Safety and precautions: see safety data sheet.