Small size - ergonomic model
Good things do come in small sizes, these compact, high-performance pruning shears / secateurs provide outstanding manoeuvrability and impressive cutting power. The FELCO 14 combines exceptional ergonomics for smaller and also larger hands, as the inclined cutting head and smaller handles allow you to maximize your cutting power and comfort with every high quality cut you make.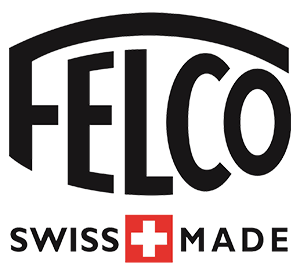 The FELCO 14 are the most compact, lightweight and manoeuvrable pruning shears / secateurs from FELCO. They are suited for smaller hand sizes but feel equally comfortable in larger hands, their smaller design does not limit but maximizes cutting power when making cuts up to 18mm / 0.7 inches in diameter. Trying is believing as you pick up and use these compact, lightweight and powerful pruning shears. They are constructed with the same high-quality materials as other FELCO products, hardened steel blades and robust hot drop forged aluminium handles.  The angled cutting head creates a natural extension of the hand for ergonomic comfort and superior manoeuvrability, while rubber shock absorbers deliver a soft closing action that protects the wrist against strain. The micro-metric setting mechanism allows for easy adjustment of the cutting head to ensure the precision cutting that exemplify FELCO pruning tools. 
Product benefits : 
Lightweight construction provides for efficient handling no matter the location or task
The fine tapered cutting head enables easy access and greater reach to make pruning branches safe and efficient
Precision pruning and tip cutting makes the FELCO 14 ideal for fine detailed work and ensure you get the job done first time
The forged aluminium handles ensure your FELCO tool is robust enough for heavy-duty pruning
Rely on FELCO proprietary heat treating and hardening know-how to provide you with a long lasting ultra-sharp cutting edge
The compact design efficiently distributes the cutting power for a high performance that you can rely on in every situation
The angled head integrates the tool's function with your hand for a comfortable cutting action that becomes second nature
Enjoy comfortable and safe pruning with the ergonomic cushioned, non-slip, phthalate-free handle grips*
The sap groove prevents the blade from sticking and improves cutting efficiency
The wire cutting notch in the blade provides for every eventuality and avoids the temptation to risk blunting your tool 
Easily adjust the cutting head for a clean and precise cut that promotes quick healing of the pruning wound
Keep cutting for longer as rubber shock absorbers increase your handling comfort and reduce fatigue
The quick and easy blade change is safe, secure and ensures you can always get on with the job
The adjustable closing lock makes for safe pick up and holstering wherever your pruning takes you