Adhesive handle Hercule 15kg or 50kg E-viti
Pack of 100
The HERCULE handle is a self-adhesive handle that makes carrying all kinds of cardboard boxes easier. A cardboard box is like a suitcase without a handle, but thanks to the HERCULE handle, even cardboard boxes have their own handle. Made from reinforced adhesive, it guarantees incomparable strength. It's practical and easy to use, but above all it improves comfort when carrying loads.
Ideal for trade shows, cellar sales, wine merchants, etc. It facilitates the handling and transport of cartons of wine bottles and other contents.
Available in 15 kg and 50 kg versions. Packaged in packs of 100 units.
The Hercule handle can be customized (colors, company logo) for orders of 1000 handles or more. Please contact us for a quotation.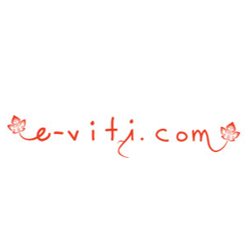 To use a handle, simply hold the handle block by the center with one hand. With the other hand, take the desired handle from above holding the others, then shoot it normally and effortlessly. 
Once your handle is detached from the block, make sure the adhesive sides do not touch. 
Then apply your handle to the package to be transported, apply the adhesive: your package is ready to be transported!
Current applications of the Hercules handle:
- Winegrowers, either on the fairs or for direct sale in the cellar. 
- Wine shops, for cardboard sales in shops. 
- Mattress manufacturers: for the transport of mattresses (improved working conditions). 
- Clay: on clay loaves. 
- La Poste: for take-away packages at the counter. 
- Computer Details Dealers: for take-out packages. 
We cannot mention all the applications they are innumerable and constantly developing...