Nitrile glove w/ inside cotton flock E-viti
Pair
As low as
€2.52
€2.10
Regular Price
€3.00
Mechanical and chemical resistance to a large range of products (oils, detergents and many solvents). Ideal for preparing phytosanitary products. Protects the forearm (length 33cm).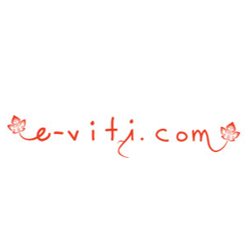 Features :
Unlined nitrile glove
Cotton flock inside
Diamond-pattern finish
Benefits :
COMFORT : The glove's nitrile formula has been selected to give great elasticity to the glove. The cotton flocked interior provides the user with greater comfort. Its diamond finish is tailored for grasping dry and damp objects.
RESISTANCE : Nitrile ensures good chemical properties and excellent mechanical characteristics (abrasion). It is particularly suitable for the handling of oils and greases. Avoid contact with solvents containing ketones.
SAFETY : Category III glove for constant quality. Its long cuff helps to protect the forearm.
Certifications :
CE CATEGORY III Irreversible risks In accordance with standards :
EN 420-2003 EEC Basic standards
EN 388-2003 Mechanical risks
EN 374-2003 Chemical risks