Super degreaser and stripper for agricultural and viticultural equipment ACL
MECADEC - from 30L to 225L
Super degreaser and stripper for sludge, oils, greases and agricultural and vineyard treatment products

• MECADEC is a liquid detergent and stripper specially designed to remove and dissolve sludge, mineral or synthetic oils, burnt or unburnt, as well as all greasy products used in mechanical engineering.
• MECADEC is formulated to remove most deposits of treatment products from agricultural and vineyard machinery.
• High concentrations of MECADEC can be used for chemical stripping of old paintwork before it is put back into service.
Characteristics :
- Scrubber remover
- Degreaser
- Concentrated
- Odourless
- Non-flammable
Domains :
- Transport / public works
- Agriculture / Viticulture
- Technical services
- Heavy equipment maintenance services
- Industry ...
Benefits :
- Formidable against treatment products
- Super degreaser
- Does not affect seals or rubbers
- Effective for very heavy stripping
- Chemical stripping of old paint
- Incidental food contact
Note: for professional use only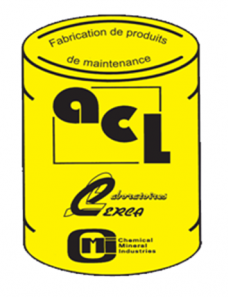 Technical data :
- APPEARANCE: amber liquid
- DENSITY: 1.300
- pH: 13.5
- ODOUR: odourless
- COMPOSITION: Complexing agents - Alkaline salts. Sodium hydroxide.
- ALL THE COMPONENTS OF MECADEC APPEAR ON THE LIST OF PRODUCTS AUTHORISED FOR CLEANING EQUIPMENT IN CONTACT WITH FOODSTUFFS.
- Contains SODIUM HYDROXIDE CAS 215-185-5 < or equal to 30%.
Directions for use :
- MECADEC is always used diluted in cold or hot water.
o Dilute to 10% by soaking
o Dilute to 30% with a brush.
- Apply the solution to the surfaces to be stripped or cleaned, leave to work and then rinse under pressure.
- Repeat if necessary.

Recommendations :
- MECADEC must not be used on aluminium and its alloys, zinc or paint.
- Use gloves and goggles.
- Keep out of reach of children
- Do not get on skin or in eyes
- Do not use for any purpose other than that for which the product is intended

Hygiene and safety :
- H314 - Causes skin burns and serious eye damage
- P260 - P264 - P280 - P301+P330+P331 - P305+P351+P338 - P303+P361+P352