Electric water repellent ACL
HYDROCER - From 30L to 225L
- HYDROCER provides effective protection for all mechanical parts and sheet metal over a period of a few days to a few weeks in the workshop.
- HYDROCER protects all electrical equipment from damp: batteries, coils, transformers, delcos, etc.
- It can be used to winterise boat engines and agricultural machinery.
- HYDROCER restores electrical equipment that has been in contact with water.
- HYDROCER prevents any damage to items such as corrosion of metal parts, paint fading, scratches, impacts, etc.
- HYDROCER requires no prior preparation of the surface (degreasing, drying, etc.).
- HYDROCER leaves a thin film that is compatible with subsequent machining or permanent lubrication.
- HYDROCER can be wiped off or removed using conventional solvents or alkaline detergents.
Characteristics :
- Water repellent
- Electrical water repellent
- Fluid liquid
Areas of application :
- Public authorities
- Agriculture
- Winegrower
- Transport
- Industry
- Automotive
Benefits :
- Protects parts during storage
- Forms a protective film against corrosion
- Protects against humidity
- Prevents paintwork from tarnishing
Advantages :
- Easy to use
- Easy to apply
- Can be wiped off
NOTE: for professional use only.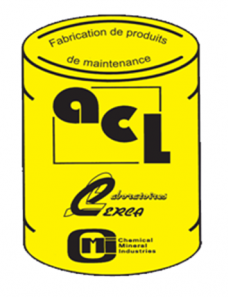 DIRECTIONS FOR USE :
- Shake well before use.
- Apply by brush, dip or spray to objects to be protected.
CHARACTERISTICS :
- APPEARANCE: opaque fluid, has 2 phases at rest.
- COLOUR: brown
- ODOUR: characteristic
- DENSITY: 820 kg/m3
- VISCOSITY (20°C): 2.5 cSt
- FLASH POINT: 62°C.
RECOMMENDATIONS :
- Carry out a preliminary test to ensure that the product is compatible with the part or substrate.
- Wear protective gloves.
- Storage temperature must be between 0°C and 40°C.
- Keep out of reach of children
- Do not use for any purpose other than that for which the product is intended.
HYGIENE AND SAFETY :
- H304: May be fatal if swallowed and enters respiratory tract.
- P280 - P301+P310 - P331 - P302+P352 - P501
- EUH066: Repeated exposure may cause skin dryness or cracking.
- EUH208: Contains Benzenesulfonic acid, C10-16-alkyl derivs., calcium salts, calcium sulfonate, Benzenesulfonic acid, mono-C16- 24-alkyl derivatives, calcium salts. May produce an allergic reaction.