Non-stick white mineral oil ACL
HUVA 100 - From 30L to 225L
- HUVA 100 is a colorless, translucent white mineral oil.
- HUVA 100 is an anti-adhesion agent that protects treated materials from damage caused by chlorophyll, sap and agricultural and wine-growing treatment products. It can be applied to any surface and is an excellent protector and renovator of plastics, painted and unpainted metals....
- HUVA 100 is water-repellent, making it highly weather-resistant and highly resistant to water-based products, especially treatment products.
- It facilitates the cleaning of parts and equipment by preventing adhesion.
- HUVA 100 can also be used to protect equipment during the winter, restoring its shine while guaranteeing excellent protection.
- HUVA 100 is mainly used to protect winegrowing and/or agricultural equipment that is heavily subjected to the aggressions of plants and treatments.
Features :
- Protector
- Renovator
- Release agent
- Non-stick
- Water-repellent
Applications :
- Municipal
- Agricultural
- Wine-making
- Industry
Benefits :
- Economical
- Simple application
- Weather-resistant
- Can be applied to any substrate
- Non-aggressive
Advantages :
- Easy to clean
- Can also be winterized
- Can be applied in a single operation
- Environmentally-friendly in normal use
Note: for professional use only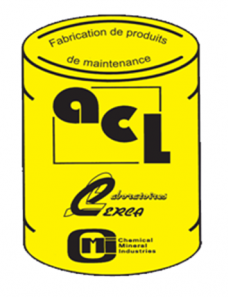 Instructions for use :
- Spray HUVA 100 onto the clean surface to be treated.
- Spray to obtain an even film on the surface.
Characteristics :
- ASPECT: translucent, odorless liquid.
- DENSITY: <1
- COMPOSITION: white mineral oil
- SOLUBILITY IN WATER: negligible
Recommendations :
- No significant physical, chemical or environmental hazards.
- No specific recommendations for handling this product.
- Keep out of reach of children.
- Do not use for any purpose other than that for which the product is intended.
Health and safety :
- H304: May be fatal if swallowed and enters respiratory tract.
- P301+P310 - P331 - P405 - P501
Safety and precaution : see safety data sheet.