Food thermometer with thermocouple type K Hanna Instruments
HI935001
Housed in a rugged waterproof case to meet the demands of harsh environments (humidity, water, dust), this compact thermometer provides fast, simple and accurate temperature measurement.
It is characterised by its wide measuring range and fast response time. It is particularly well suited to high temperature applications.
HI935001 comes complete with FC766PW general purpose/permeation probe, 1m cable and batteries.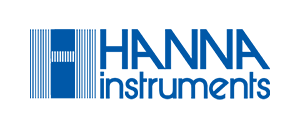 Technical data : 
* Temperature up to 300 °C
* Ergonomically designed, waterproof housing, not sensitive to on-site measurements or harsh environments
* CAL CHECK function at start-up
* Stability indicator : indicator showing the progress of the stabilisation of the measurement and guaranteeing the user a safe reading
* Quick and easy battery replacement
* Connection of the probe to the bottom of the instrument for better handling
* Stainless steel prick probe with 1 m cable for semi-solid or thawing products
* Excellent price/performance ratio
What is the CAL CHECK function?
It is a function that allows self-monitoring of the state of the electronics and the measuring accuracy of the instrument.