Sharpening tool - Sharpener
Despite the beacon-like red heritage colour of all of our handles, there will be occasions when you leave your prized FELCO tools out in the rain. With the smooth ergonomics of the lightweight FELCO 904 sharpener to hand, you can quickly reverse the oxidation damage and maintain a cutting edge that has been dulled by too many pruning sessions. Rugged enough to carry anywhere, this is the sharpener that delivers a professional edge quickly to your blade in a matter of a few strokes. Sharpen with speed, accuracy and minimal effort and without any inconvenient need for water or oil. 
Weight : 60g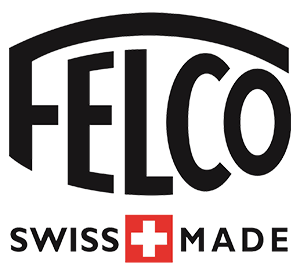 The FELCO 904 is a robustly efficient professional sharpener that provides the ultimate lightweight convenience in your pocket. With a tough no nonsense exterior - from the forged aluminium handle, across the smooth sweep of its wide sharpening section of tungsten carbide, to its U profile - the FELCO 904 coolly exudes efficiency. Sharpening of pruning shears, clippers and large kitchen knives requires the minimum effort, whether your grip is left or right-handed. For those who might take a while to gauge what their minimum effort is, the thumb guard offers maximum protection for the safest operation. The lower part of the handle ends in a bottle opener and a fastening ring, which add to the carrying convenience if your preference is a cord or chain. With no need for water or oil, both you and your cutting tools will find the experience fast and accurate.
Follow These Essential Recommendations to get the Best out of your FELCO 904:
Hone the cutting edges with the sharpening tool without applying too much pressure
Follow the existing angle, see instruction card or online for exact angle details
Use only one edge of the sharpening stone, and work from the handle to the tip of the blade.
Only work on the sharp edges of clippers and pruning shears.