Cut resistant gloves Lebon GTD/PU/G/S
Level 4
Our cut resistant Lebon gloves provide very strong protection against cutting (level 4 out of 5), abrasion, tearing and perforation, while offering very good dexterity. We recommend them for cellar work (cut glass, sharp metal, etc.) as well as in the vineyard to work with trellising wire for example.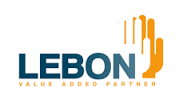 Ideal all-purpose glove for vineyard work (trellising, pruning, harvesting), workshop activities, handling cut glass, capsules, etc. The polyurethane coating on the palm and fingertips enables it to be used for wet objects like glass.
High density polyethylene and grey polyamide seamless knitted glove with elasthane, CLEAN PU coating polyurethane on palm and fingertips.
PU technology offers excellent grip as well as excellent resistance to abrasion.
Available sizes
6 (brown wrist lining), 7 (white), 8 (red), 9 (green), 10 (yellow), 11 (blue) et 12 (brown).
Size 6 and 12 to order only.
CATEGORY II PROTECTION EQUIPMENT
NF EN 420 NF EN 388
LEVEL EN 388 :
Resistant to abrasion : level 4 / 4
Resistant to cut: level 4 / 5
Resistant to tear : level 4 / 4
Resistant to perforation : level 3 / 4
TYPES OF APPLICATION
Fine, precise and delicate manipulations of sharp objects with an excellent dexterity.
ENVIRONMENT
The PU technology answers the strongest environmental requirements (in compliance with the German law TRGS 401 of June, 2008, paragraph 6-4-2 13 on the rate of residual solvents).
HOW TO CHOOSE MY SIZE OF GLOVE ?
Measure the circumference of your palm, without the thumb and without squeezing, and use the following correspondences:
17 cm / size 6
18 cm / size 7
19 cm / size 8
20 cm / size 9
21 cm / size 10
22 cm / size 11
23 cm / size 12